By Alex Porter for Techlicious
New research conducted by the Chinese Academy of Science published in the journal PLos One revealed that the brain properties of web-addicted adolescents are similar to those addicted to drugs and alcohol.
The study, which looked at 17 kids with signs of Internet Addiction Disorder (IAD) and 17 with normal web use, found one important difference: the brains of kids prone to IAD showed a disruption to connections in the nerve fibers that link areas governing emotion, decision making and self-control.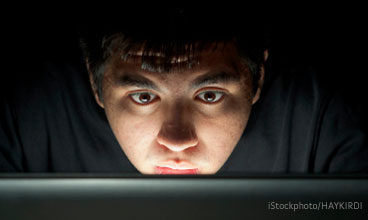 This post is excerpted with permission from Techlicious.
PC Pitstop is proud to welcome our friends at Techlicious as guest contributors. Founded by consumer tech guru, Suzanne Kantra, Techlicious is your daily scoop on everything from the best new mobile phones and apps to holiday shopping guides to step-by-step instructions for protecting your privacy on the Internet.
117 total views, 2 views today
(Visited 2 times, 1 visits today)